Elevate your tea time experience with WeSteep's TeaTalk Conversation Cards - your ultimate tea table companion. This box set contains 150 questions to spark engaging chats with friends, family, colleagues, or even someone you've just met. The wide range of questions makes TeaTalk Cards ideal for all ages and occasions.
Universally Curated: The diverse collection of thoughtfully curated questions ensures everyone at the table will discover questions that resonate with them. Spark laughter, share stories, and create cherished memories as you delve into intriguing discussions.

Boundless Conversations: Banish boredom! Whether it's a serene afternoon tea for two or a bustling tea party, these cards infuse each sip with curiosity and charm.
Discover Deeper Connections: Strengthen relationships as you discuss untold stores and unexpected passions. Uncover shared experiences and newfound camaraderie, turning each tea time into an unforgettable experience.
You'll uncover new common ground, laugh over funny stories, and form deeper bonds with those who matter most. So brew a fresh pot of tea, gather your favorite people, open the lid of your TeaTalk Card set, and get ready for inspired, heartfelt moments!
Regular price
Sale price
$24.00
Unit price
per
Sale
Sold out
View full details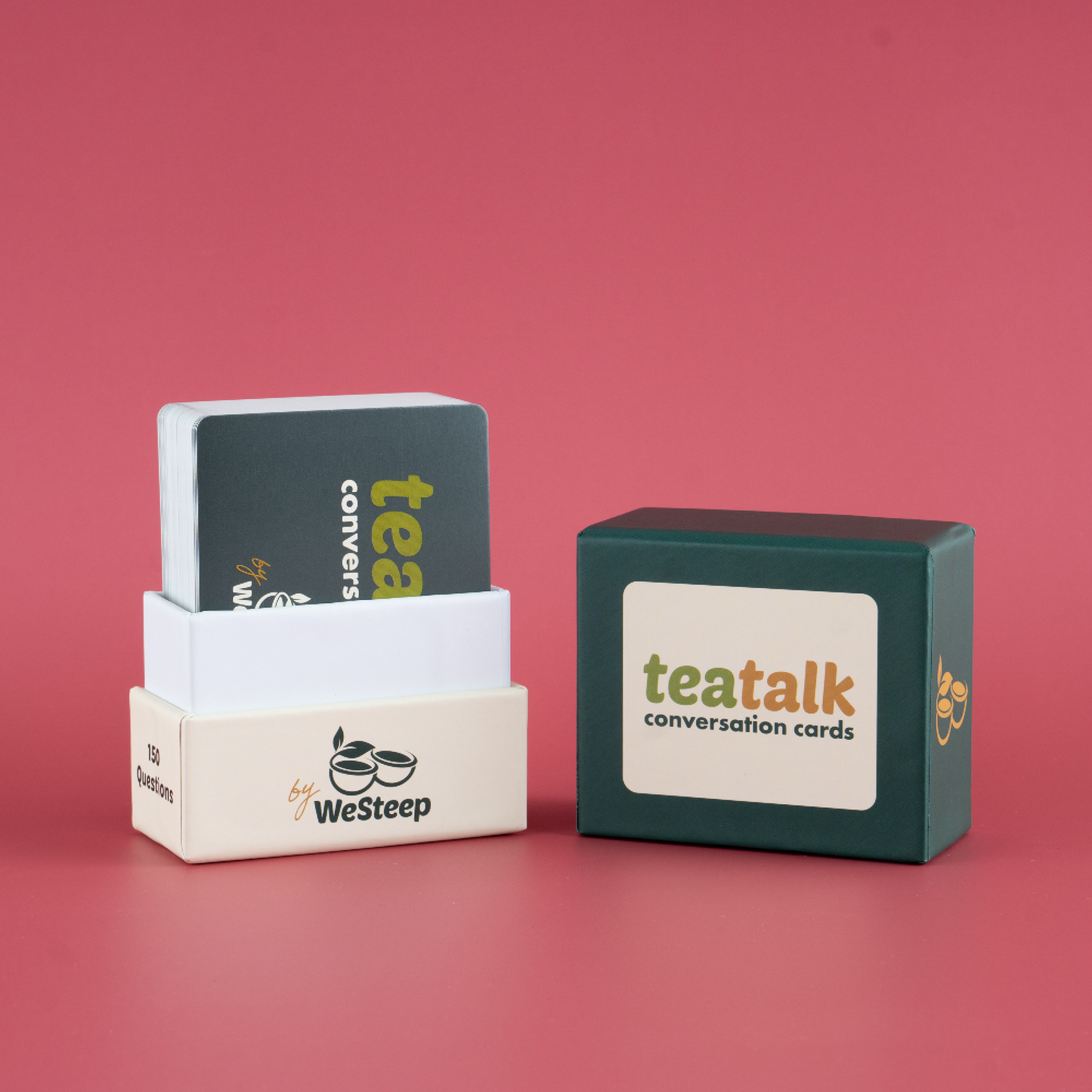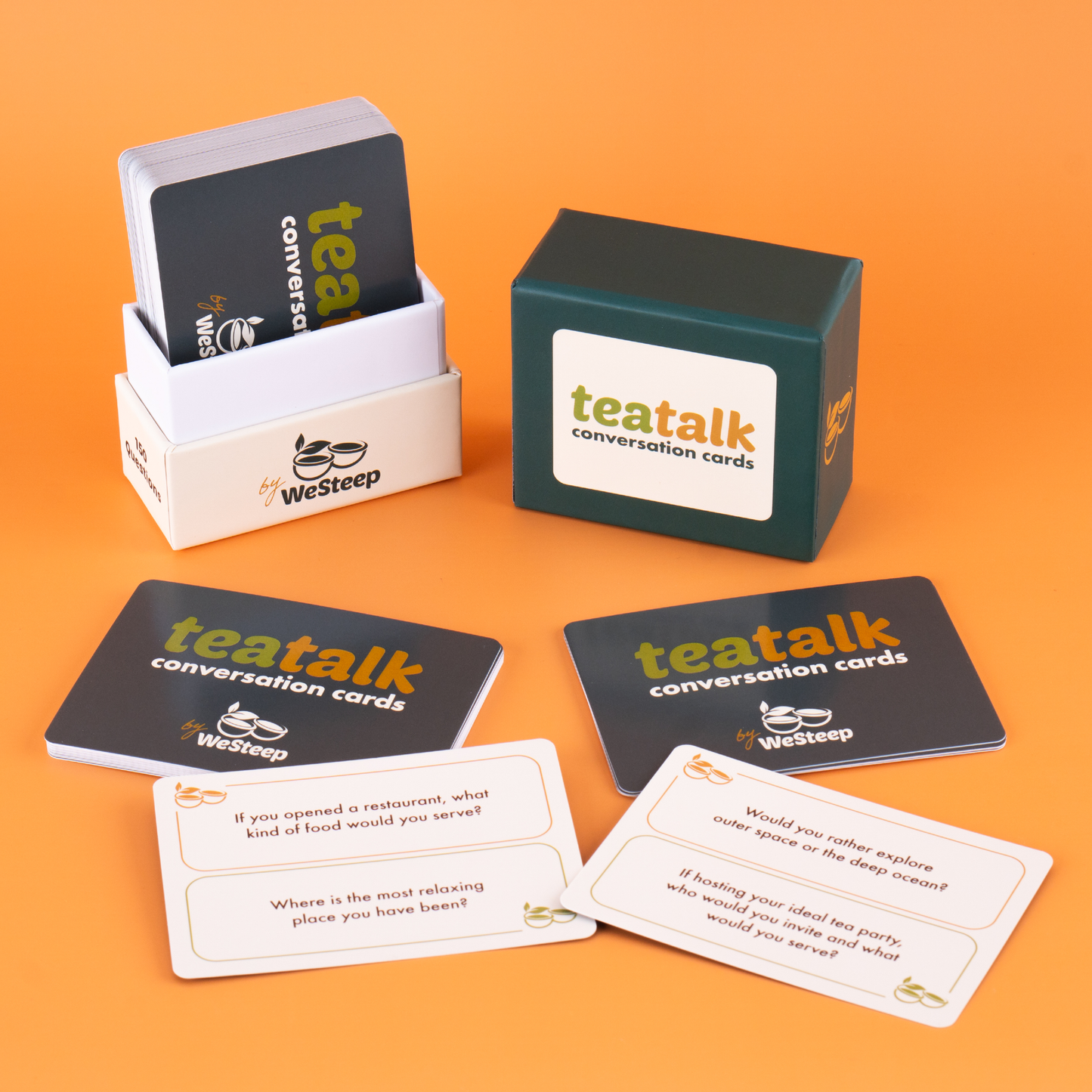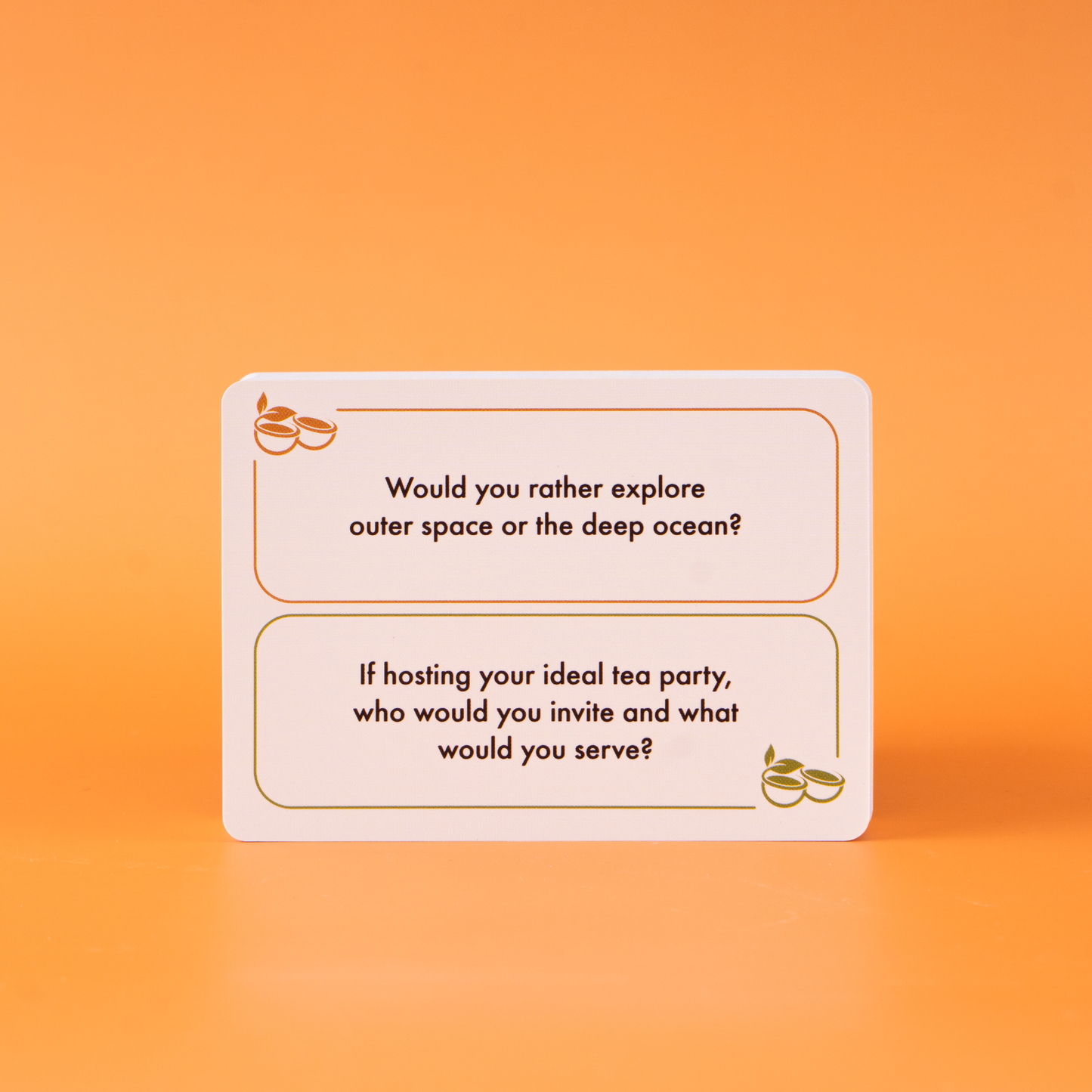 But wait... there's more!